CCCAC:PeaceMission
Aus Förderverein euregionale Digitalkultur e.V.
Peace Mission Aachen
We are confident, it will happen. Everything will be organized by a secret discordian (dis)order called... You didn't really think we would tell you? Further information will exactly at the worst time appear here and when it is improbable enough at other informationcontinuums, like 27C3 Wiki or some old scary books, even H. P. Lovecraft pissed his pants for.
Voidspace expected to be open (updates within the next adequate intervals)
Mon, 27th, 1800 - ~0200
Tue, 28th, 1115 - ~0200
Wed, 29th, 1115 - ~02001955
Thu, 30th, 1115 - ~2000 (cancelled due to no visitors showing up so far, if you're interested in joining this peace mission, tell us)
Features
The Voidspace features a cosy table with a dozen chairs plus projector and audio equipment. Feel free to drop in.
An additional stream can be brought up on demand for a smaller group of interested guests in a comfy sofa area.
Other features include:
Mate
Premium-Cola
other drinks
free (w)lan
How to get there:
Map: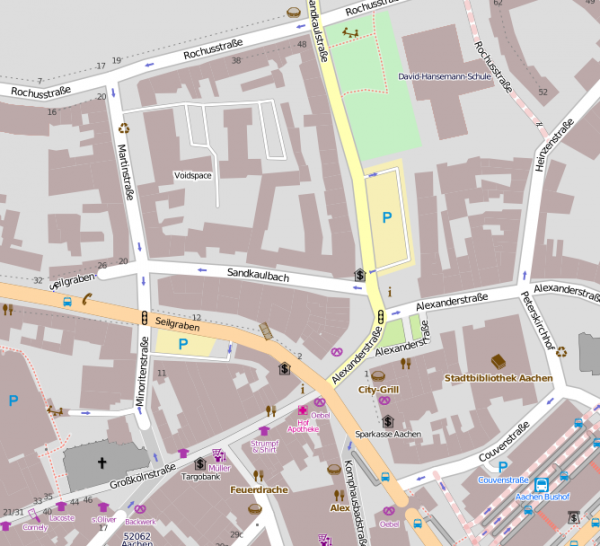 Fotos:



(don't be shocked that there is no snow on this picture, in reality we've got plenty here.)
Organization
See here but only if you are forbidden to do so